Commercial Office Design Insider Tips by artVIA
It's exciting when a company's leadership sets a vision for significant organizational growth and hiring. Of course, the next goal is to determine the optimal office environment plan and configuration that will support that vision.
This is also an excellent time to evaluate current employee engagement and workflows. Having a clear understanding will help you consider improvements based on needs for collaboration and communications channels.
The nature of work is fundamentally changing. Work itself is becoming more knowledge-based and technology-driven. Since knowledge work tends to be more team-based and collaborative, it naturally leads to changes in the organizational structures that govern work. This, of course, impacts how the next workplace should be set up, how it functions and feels.
CHANGE IS NECESSARY
Offices today have varying work patterns and multi-generational interactions. To support the behaviors we want to foster in the workplace, it will require versatile space and furniture configurations. More than ever, the office is becoming a focal point for creative interaction. Also, sedentary work is going away with activity-based areas that employees are free to use, given the tasks they need to perform.
We know now that the cookie-cutter, formula-driven approach is giving way to user-centric solutions to achieve optimal business results through workplace design. Therefore, we recommend organizations to develop a personalized design approach through a deep dive into the following areas:
KNOW WHAT YOUR TEAMS NEEDS ARE – GET THEM INVOLVED
In the planning stages of workplace expansion, leadership can easily overlook or make broad assumptions about employees' preferred work styles. Instead, we recommend creating real engagement with employees through focus groups and/or surveys to understand each person's work style preferences, needs, challenges, and opportunities for improvements.
The design and outfitting of an expanding workspace is a significant capital investment for an organization. One that can affect a number of vital outcomes, including employee satisfaction, productivity, engagement, brand impact, and talent recruitment.
Given the countless ways to design a space, workplace design should be approached strategically. Replicating the latest fads won't necessarily get you the results your company seeks; asking the right questions and, most of all, listening to your employees' answers, will.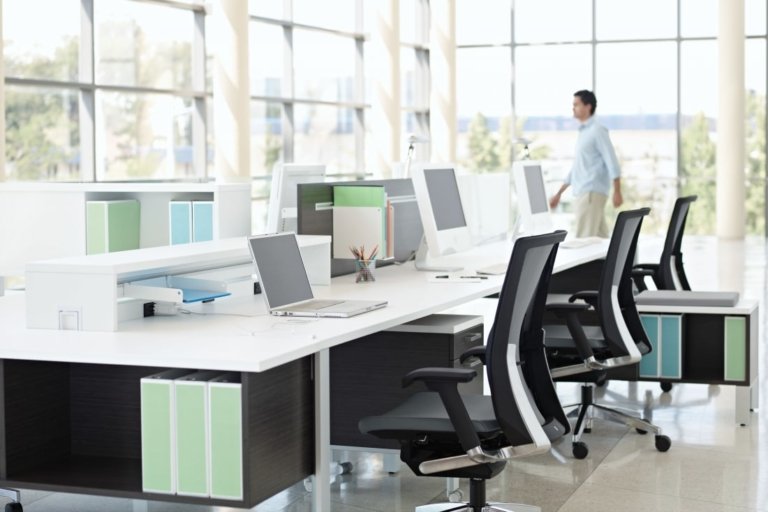 We believe that each organization should accurately define what it means to them to create an environment that supports its culture and fosters employee productivity and satisfaction. This provides a solid foundation in designing the right flow of spaces for specific activities. Activities like focused and individual work, group work, and ideation. 'Cooler talk' areas for informal engagements and regenerative areas for play or wellness sessions should also be considered.
KNOW WHY VISUAL APPEAL IS IMPORTANT
Is your office design telling the story of what your company is about to your employees and customers? From the time someone steps into your office, their visual sense will inform them what your company 'stands' for. It is like a well-tailored suit vs. sloppy off-the-shelf metaphor, which is what you see in the cookie-cutter offices that average companies display.
Understand the Impact of Lighting
Light impacts the vitality of a space. Use a soft white light to improve the aesthetic interest and add to your building's elegance. Compare different illumination schemes to attract and detract from specific areas in order to achieve the desired "mood."
Lighting used effectively can even eliminate the need for walls by defining different spaces in some cases. Well-chosen lighting makes a noticeable difference, whether you scatter lights of various colors in your space or install the perfectly placed skylight. To avoid lighting that seems artificial, use a mix of task, ambient, and natural light.
Office Materials and Textures
With the plethora of options being offered in today's market, it can be challenging to decide on which materials to use in your office design. Be sure to consider the prudence of balancing durability with aesthetics. The design should also reflect your personal style. As an example, reclaimed wood or river stone for a country feel or smooth steel for the modern minimalist. Always consult with a skilled designer to avoid costly mistakes.
Values by Design
Companies also need to go beyond the traditional notion of company logos, mission statements on posters, and brand colors in customer-facing areas. Instead, it's better to focus on employees' experience, considering all senses, to promote their wellbeing. Demonstrating what the workplace says about the core values of the company, especially how they value their employees is becoming a key consideration in attracting and retaining top talent
KNOW HOW TO CREATE FUNCTIONALITY & AGILITY
There are exponentially more ways today using modern furniture and materials to create an exceptionally functional and flexible environment. Specifically, one that grows and adapts to the changing needs of the organization.
Employees today can work from anywhere, park benches, soft seating, wide-open desk benching, or quiet nooks. Demountable walls and movable furniture (on-casters), are perfect for any interior flexibility needs. Adding to that flexibility are multi-use and on-demand spaces supported by WiFi technology or even the latest LiFi technology. (LiFi is a high-speed bi-directional network of light bulbs that form a local wireless network except using the light spectrum).
It's essential to get the most use out of every available square foot. A professional commercial interior designer will carefully evaluate your workspace to create a customized solution. An effective design plan will not only improve the aesthetics of your workspace but will also increase overall functionality throughout the entire office.
The possibilities are endless, but what is best for your workplace design should be evaluated by an interior designer and a trusted furniture vendor.
KNOW WHEN IT'S TIME FOR A CHANGE
No matter what, it is vital for your commercial establishment to stand out. In order for this to happen, you must be open and willing to keep things fresh by re-visiting your design inspiration now and again. Most importantly, consider effective commercial interior design as an opportunity to communicate your brand's story.
Effectively designed spaces speak to a brand's overall ethos. It will be a representation of the customers they serve and the people that work there.
ABOUT THE AUTHOR:
Over the last decade,

Ariana

Smetana's proven track record in leading artVIA to deliver award-winning design and highly-praised services that her clients cherish. Her unique mix of experience and skills enable her to create impactful design transformations. Plus, her business acumen helps businesses achieve their ROI. artVIA's workspace strategy and design strategy positively impacts the work environment.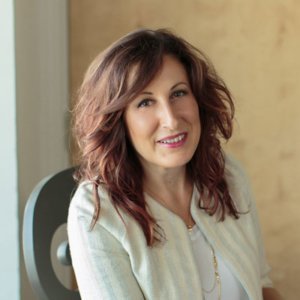 Ariana Smetana also has 15 yrs of international corporate experience that ranges from analytical, financial, and leadership to creative thinking. She uses those abilities to create innovative solutions to business problems through the lens of design thinking and visual & spatial problem-solving. With degrees in Economics and Interior Design, Ariana's well-honed skills mean success for any project.

She continuously keeps her finger on the pulse of developments that impact businesses. She evolves her design sensibilities and draws her inspirations through extensive travels to places in the U.S.A., Europe, Latin America, Asia, and Australia.
Related Images: