Office Furniture in Tomball
Office Furniture in Tomball
Collaborative Office Interiors offers a wide range of office furniture solutions for businesses in Tomball, TX. Our office furniture collection includes a diverse range of commercial office furniture, from modern to upscale office furniture designed to meet the unique needs of our clients. Our team of experts will help you choose the perfect office furniture that reflects your style and enhances your workspace functionality.
In addition to our exceptional furniture collection, we also provide demountable wall systems that can transform your office space into a modern and collaborative workspace. Our demountable walls are easy to install and can be reconfigured to suit your changing needs. With our demountable wall systems, you can create private offices, conference rooms, and collaborative workspaces without the need for expensive and time-consuming construction.
At Collaborative Office Interiors, we understand the importance of staying up-to-date with the latest office design trends. That's why we offer a broad range of modern office furniture that is not only functional but also stylish. Whether you need a new desk, chair, or storage solution, we have everything you need to create an inspiring and productive workspace. Our modern office products are designed with your comfort and convenience in mind and are available at an affordable price.
Find out what our Tomball, TX clients have to say about our Office Furniture
Find out what our Tomball, TX clients have to say about our Office Furniture
"Collaborative Office Interiors is the REAL DEAL! The quality and service stands second to none, and first to all. Taylor is extremely knowledgable and provided astounding assistance." -Domenic Patronella
"On behalf of my organization, we hired Collaborative Office Interiors with purchasing cubicles, and the experience was amazing. We worked with Dustin, and he was incredibly attentive and devoted to giving us a great service. He was very determined to give us great customer service in which he succeeded. We are in love with our new cubicles, and everyone compliments how great they look.
I look forward to working Collaborative Office Interiors again." -Lilianna Mendoza
Fantastic service! Taylor Ward was super helpful and patient with me as I had a bunch of questions. He helped me find exactly what I was looking for at the right price. I have already recommended Collaborative offices to my friends and colleagues.
They went above and beyond the level of customer service that I expected! Dustin was generous with his time and tremendously helpful. I would recommend Collaborative Office Interiors for all your office furnishing needs.
Services that we offer in the Tomball, TX Area
Collaborative Office Interiors understand when it comes to making sure your office functions the way you need it to. We offer several types of office furniture in several options to suit your style as well. It is always a fun challenge for us to match each Tomball business we work with to the office furniture that will help them be more successful. When you want your office to fit the needs of both your employees and your customers, we know how to help.
Conference Room Furnishings in Tomball, TX
Your conference room is where your collaboration begins. It tells people a lot about your business the moment they walk in. Turn to us to help you find the conference room furnishings your Tomball, TX business needs to look its best!
Workstations in Tomball, TX
When your Tomball, TX business needs workstations, you should turn to us here at Collaborative Office Interiors. We can help set up desks that function for your needs, find ergonomic chairs for your employees, and even set up cubicles when that will work best for your staff. Call us and let us know your needs. Then we will make them a reality!
Private Office Furniture in Tomball, TX
Private office furniture for your Tomball, TX business is imperative whenever you need to have confidential conversations or even quiet time with a client. We can help you find an executive desk that suits your needs, chairs for employees and customers, and more! Reach out and tell us what you need in your private office. We can then match you with the perfect furniture, so you have the space that gives you the most serenity.
Reception Area Furniture in Tomball, TX
One of the many considerations when setting up your Tomball, TX business is what type of reception area furniture you want your clients to see. The area your customers walk into first leaves an impression on them. Let us help you pick out the furniture that tells your customers precisely what you want to say.
What Else Does Your Project Need?
What Else Does Your Project Need?
Let's Get Started…

Request a Consultation
Let us help you create the perfect office for your team!
At COI, we respect our clients' time – that means we won't beat around the bush just to provide basic pricing information. We have created a simple yet powerful calculator that not only provides you what you need to talk to your team about potential expenses for an office renovation or a move in. Find out what office furniture fits your needs with our tool:
Gives you an easy ballpark number that can kickstart a conversation

Requires absolutely NO commitment

Only takes seconds but can save you tons of time
Frequently Asked Questions about Office Furniture in Tomball, TX
Need some answers to a couple of FAQs about office furniture in Tomball, TX? Then we can help! Here are a couple of the most common questions our customers ask us. Maybe the answers will be able to help you, too!
Does my business need a big budget to work with Collaborative Office Interiors?
John Ofield
2021-11-05T15:45:54-05:00
Not at all! We can work with any budget you may have. Buying office furniture in Tomball, TX, is easy with us. Whether you need a single piece or a full office, we can help!
Do I have to figure out how to haul and install my office furniture?
John Ofield
2021-11-05T15:57:35-05:00
Hauling the furniture is up to you. However, we do offer both delivery and installation for any office furniture you buy from us.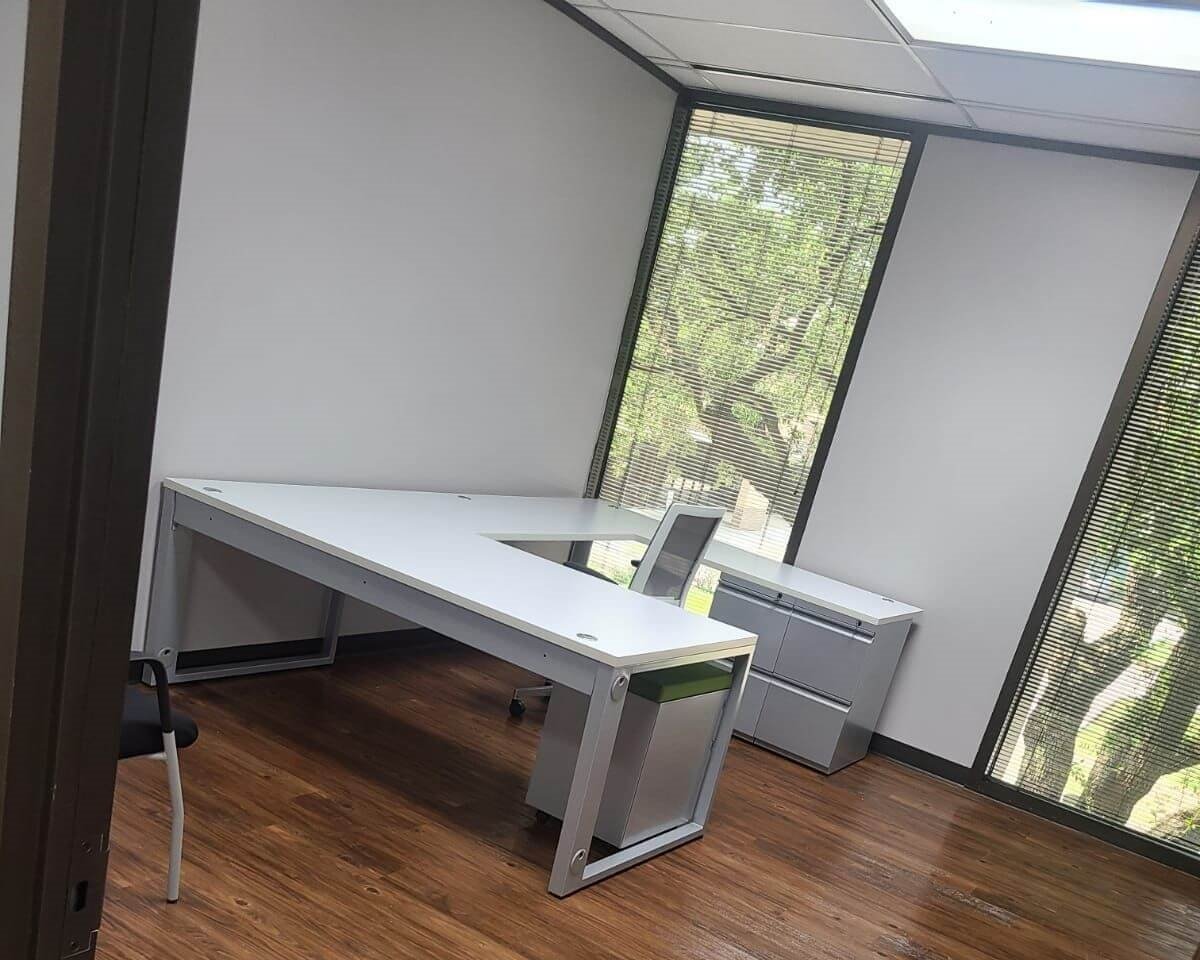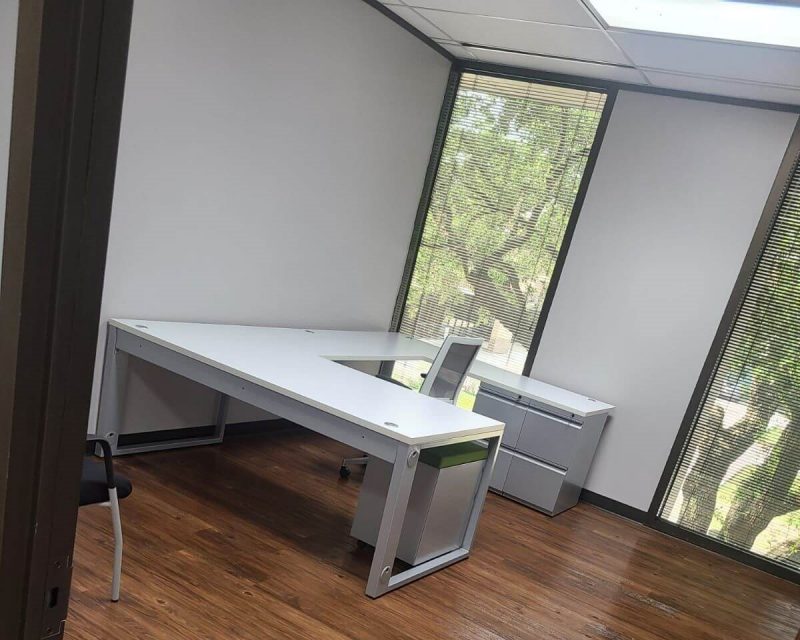 Collaborative Office Interiors Showroom
8 E Greenway Plaza #200 Houston, TX 77046
Phone: (713) 588-9086