Looking for Office Furniture Sugar Land? We Can Help!
Looking for Office Furniture Sugar Land? We Can Help!
Take a few minutes to walk around your office area and take in everything you see. Pay special attention to the furniture (including cubicles, desks, chairs, etc.). Is your furniture updated and refreshing or outdated and embarrassing? If it's the latter, Collaborative Office Interiors can help! We specialize in helping business owners like you choose office furniture Sugar Land selections that are conducive to creativity and professionalism. We'd love to help you plan a more impressive office space that boosts productivity and impresses every visitor who walks through your doors.
Find out what our Sugar Land, TX clients have to say about our office furniture
Find out what our Spring, TX clients have to say about our office furniture
Fantastic service! Taylor Ward was super helpful and patient with me as I had a bunch of questions. He helped me find exactly what I was looking for at the right price. I have already recommended Collaborative offices to my friends and colleagues.
They went above and beyond the level of customer service that I expected! Dustin was generous with his time and tremendously helpful. I would recommend Collaborative Office Interiors for all your office furnishing needs.
We Want to Become Your Partner in Interior Design
Great interior design is an art. It requires a certain degree of skill, education, and experience to master (especially for professional settings). Here at Collaborative Office Interiors, we have a staff of talented interior designers who know how to create workspaces that are not only attractive to look at, but are also designed with efficiency in mind. We can take your current awkward layout and transform it into one that's laid out in a way that enhances productivity.
Whether you need a few additional cubicles Sugar Land, TX, or you want to upgrade your old office chairs with new ones, we'd love to assist you. Leverage our expertise to achieve your office layout goals. Here are a few of the leading services we would love to offer you:
We also make it possible to rent or lease office furniture Sugar Land selections. This might be a good option if you only plan to be in your current building for a little while, or if you want to try our furniture out for a while before committing to purchasing it. Renting or leasing office furniture also frees up your credit lines and working capital so you have the freedom to use them for other professional needs and wants.
What Sets Our Office Furniture Apart From Others
You don't want to waste your time with office furniture Sugar Land that will begin to fall apart or wear down soon after you buy it. Office furniture is a big investment, so it's important to protect it by purchasing only high-quality options. Here at Collaborative Office Interiors, we have a firm commitment to providing businesses like yours with furniture that is known to last. Our furniture is not only built with solid materials, but it's also constructed with expert craftsmanship so that it can withstand the normal demands of daily use.
Our Office Furniture Sugar Land Selections Fit Every Budget
We understand that not every business has a huge furniture budget to work with, which is why we offer different price points for our office furniture Sugar Land options. Our furniture can be broadly divided into three categories: good, better and best. Our "good" category is priced most affordably and works well for startups with limited budgets. Don't confuse "good" with "cheap," though. We never create cheap furniture, so even our lowest furniture category meets high quality expectations.
Our "better," and "best" qualities are generally preferred by businesses with more flexible budgets. We'd love to show you examples of office chairs Sugar Land, TX, that fit into both of these categories so you can decide which type you prefer.
Why a Well-Planned Workspace Is Important
Did you know that employees who work in clean, well-designed workspaces are likely to be more productive than employees who work in cramped, dirty spaces? Additionally, a comfortable and functional work environment can boost employee morale and impress your clients. Fortunately, this is exactly the type of workspace we can help you create.
Simply throwing cubicles and other furniture together could be disadvantageous to you and your employees. Our interior designers and workspace consultants can help you avoid untidy and inefficient work areas by providing you with the most efficient design plans for all your furniture layout needs.
What Else Does Your Project Need?
What Else Does Your Project Need?
Find the Perfect Office Furniture Sugar Land Options
Are you ready to discover how top-tier office furniture Sugar Land can enhance your workspaces? Get in touch with Collaborative Office Interiors today. You can reach us during regular business hours by phone, or fill out our convenient online contact form anytime you want. We'll be in touch with you soon to discuss your furniture layout expectations and needs.
Let's Get Started…

Request a Consultation
Let us help you create the perfect office for your team!
At COI, we respect our clients' time – that means we won't beat around the bush just to provide basic pricing information. We have created a simple yet powerful calculator that not only provides you what you need to talk to your team about potential expenses for an office renovation or a move in. Find out what office furniture fits your needs with our tool:
Gives you an easy ballpark number that can kickstart a conversation

Requires absolutely NO commitment

Only takes seconds but can save you tons of time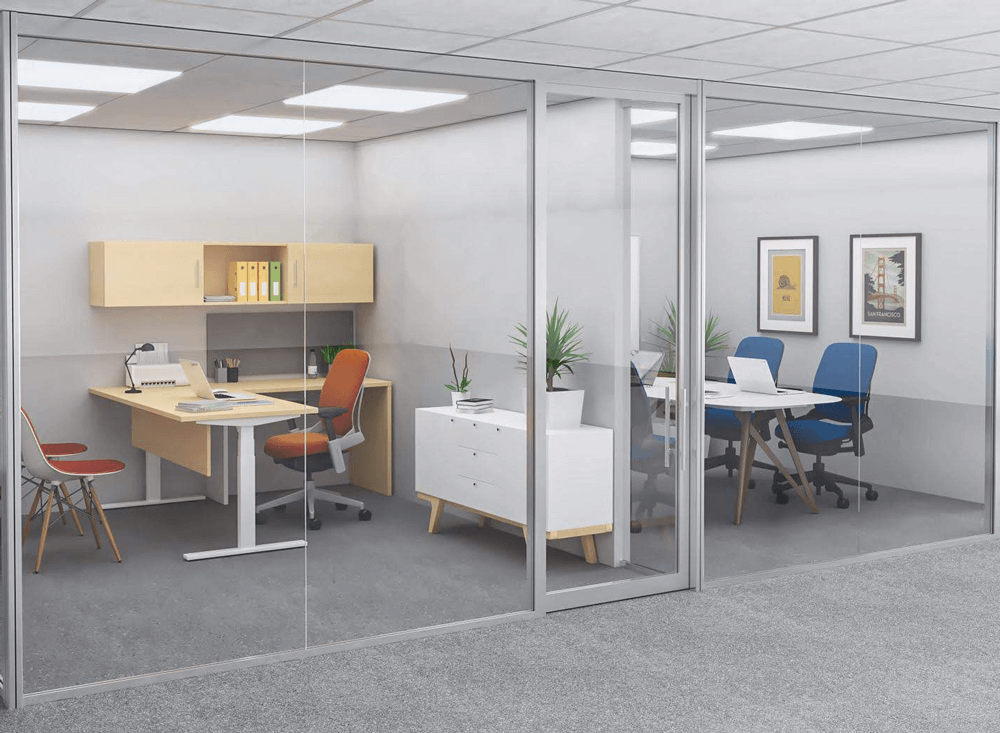 Collaborative Office Interiors Showroom
8 E Greenway Plaza #200 Houston, TX 77046
Phone: (713) 588-9086