Office Furniture in Pasadena, TX
Modern Workspace Solutions for Your Pasadena Office
Offices designs have changed a lot over the years. In a modern workplace, you won't find the same outdated, sterile furniture and layouts found in a traditional office. If you want to keep up with the current design trends, you need modern office furniture in Pasadena, TX that complements your company's personality and culture.
At Collaborative Office Interiors, we understand the needs of the modern workplace. Our team will help you create an environment that welcomes recruits and makes current professionals feel right at home. In today's office, collaboration is key, and we carry all of the furniture you need to set up a functional team-centered environment. Our selection appeals to younger professionals who value innovation, flexible workspaces, the latest technology, and a modern design. After years of experience, and thanks to our passion and commitment, we are the leading providers for quality Office Furniture Houston
On behalf of my organization we hired Collaborative Office Interiors with purchasing cubicles and the experience was amazing. We worked with Dustin and he was incredibly attentive and devoted to giving us a great service. He was very determined to give us great customer service in which he succeeded. We are in love with our new cubicles and everyone compliments how great they look. I look forward to working Collaborative Office Interiors again.
These folks are top notch. The customer service provided by Dustin Lane left a lasting impression on me. They work with every budget, and went out of their way to accommodate my many requests, timelines, etc! They even have a design team that make recommendations for your space free of charge. And they offered to deliver temporary furniture in the event the custom pieces didn't arrive in time. Highly recommend!
Select Office Furniture in Pasadena, TX That Works for Your Workplace
Innovative office solutions are no longer reserved for niche markets such as design firms. Modern businesses know that making the workplace comfortable, bright, and open lends itself to a happier and more productive office. If you want to attract the brightest talent in your industry, you need to offer them a workplace that suits their tastes and style. When you furnish your office with modern furniture, including office chairs, it'll convey to your professionals that you aren't afraid to be bold and innovative.
New styles in office furniture look trendy and offer flexible designs and functionality, but how much does it impact your business? With the right office design, your employees will be more productive and more satisfied with their jobs. You are most likely to see lower turnover rates and increased performance, both of which positively impact company culture and your business's bottom line.
Discover Our High-Quality Furniture Selection
At Collaborative Office Interiors, we don't believe that you have to sacrifice quality for appearance. We offer products that provide a balance between form and function. Our modern office furniture in Pasadena, TX is full of style, but it will stand up to heavy use in a busy work environment, lasting far longer than other modern furniture brands. With our office furniture, you have the flexibility to adapt your office design as needs and work styles change. Discover how many options you have to create an inviting and functional workspace.
What Else Does Your Project Need?
What Else Does Your Project Need?
Get the Benefits of Collaborative Office Interiors' Modern Office Furniture for your Pasadena, TX Company
With our high-quality, modern furniture, you can create a space that appeals to younger generations, improves productivity, and increases job satisfaction. When you work with us, you get additional advantages, including:
Office planning assistance: Designing a new office space can be a challenge, but our design and space-planning experts can help you create the perfect environment. You tell them what your objectives are for the workspace, and they'll deliver a design that meets your needs.
Space-Saving Appeal: If your office space is on the smaller side, our office furniture in Pasadena, TX is exactly what you need. The components can be configured to fit small offices or oddly shaped areas. We also offer products such as modern cubicles and demountable walls that provide flexible design solutions.
Furniture Leasing or Renting: Taking on an office transformation can take a chunk out of your budget. If you aren't quite prepared for such a big move, we have a budget-friendly solution for you! We offer the option to lease or rent your office furniture, giving you a new office space at an affordable price.
Professional Installation: When you purchase your office furniture from us, we provide professional installation for you. You don't have to worry about setting up the furniture once it's delivered. We take care of it all.
Collaborative Office Interiors will help you through every step of the process of setting up a modern office. From design and planning to installation, we're here to help.
Find the Perfect Office Furniture in Pasadena, TX for Your Workplace
Whatever your modern office furniture needs are, we've got options for you. Our extensive catalog provides an endless array of choices for any modern office space. Take some time to explore our selection, and if you need someone to assist you in determining what would work for your needs, our designers are happy to help. Whether you need to replace your current office chairs with ergonomic seating, purchase a new desk or redo your entire office, we have the furniture and solutions you need for your Pasadena business.
Get Your Free Consultation
At Collaborative Office Interiors, we believe that creating a new office space shouldn't be stressful. This is why we take the worry out of your hands. We'll help you discover the right furniture for your office's workflow and style. Contact us today for a free consultation or to learn more about our products and services.
Let's Get Started…

Request a Consultation
Let us help you create the perfect office for your team!
At COI, we respect our clients' time – that means we won't beat around the bush just to provide basic pricing information. We have created a simple yet powerful calculator that not only provides you what you need to talk to your team about potential expenses for an office renovation or a move in. Find out what office furniture fits your needs with our tool:
Gives you an easy ballpark number that can kickstart a conversation

Requires absolutely NO commitment

Only takes seconds but can save you tons of time
Office Furniture
Pasadena
FAQ's
Do You Have a Showroom?
John Ofield
2021-02-10T22:50:03-05:00
Yes, 8 Greenway Plaza, Suite 200, Houston, TX 77046. We deliver fast and reliable end-to-end solutions whether it's for 100 or 1,000.
How Do I Know I'm Choosing The Right Furniture?
John Ofield
2021-02-10T22:50:02-05:00
COI understands that designing an office space can be an overwhelming task. But you can rest assured, our space planning experts focus on the work space, layout, flow and your overall goals, leaving you time to focus on your business. We evaluate your office space to determine the optimal office furniture products.
Do You Offer Financing?
John Ofield
2021-02-10T22:50:02-05:00
We've got you covered with financing plans that will cover up to $1.5 million with easy payment terms ranging from 36 to 84 months.
Find out fast if you qualify with simple documentation and a decision within one business day.
COI is the only office furniture dealer in Houston specializing in contract lite projects that break the norms of inflexible contract furniture. Our talented office furniture partners strive to bring well-designed furniture to as many people as possible.
Well-designed modern executive desks in Houston exist and can be found at our showroom at 8 Greenway Plaza, Suite 200, Houston, TX 77046. We deliver fast and reliable end-to-end solutions whether it's for 100 or 1,000. Each modern executive desk we carry is designed to be on-trend, adapt and inspire. Try our budget calculator for a quick cost estimate of your project.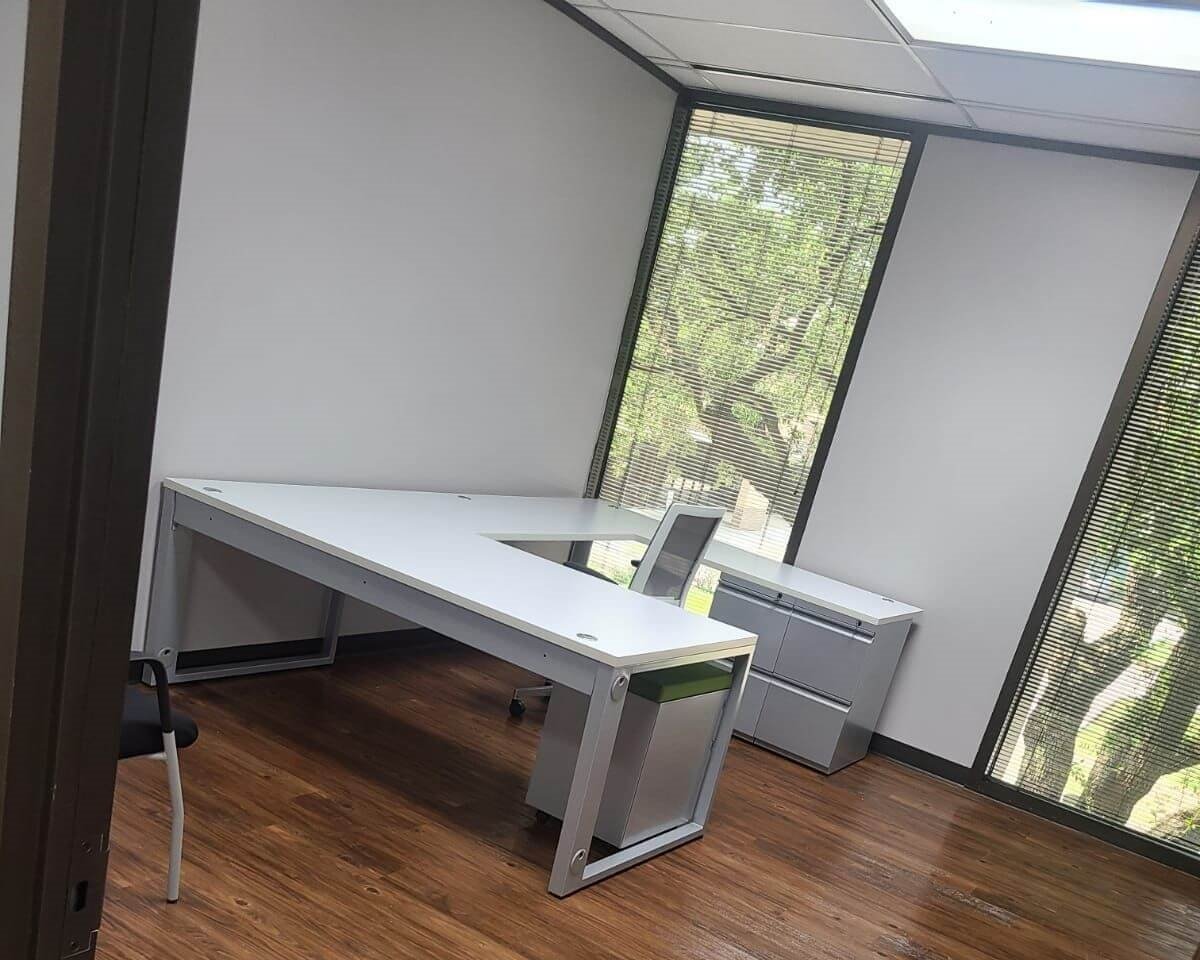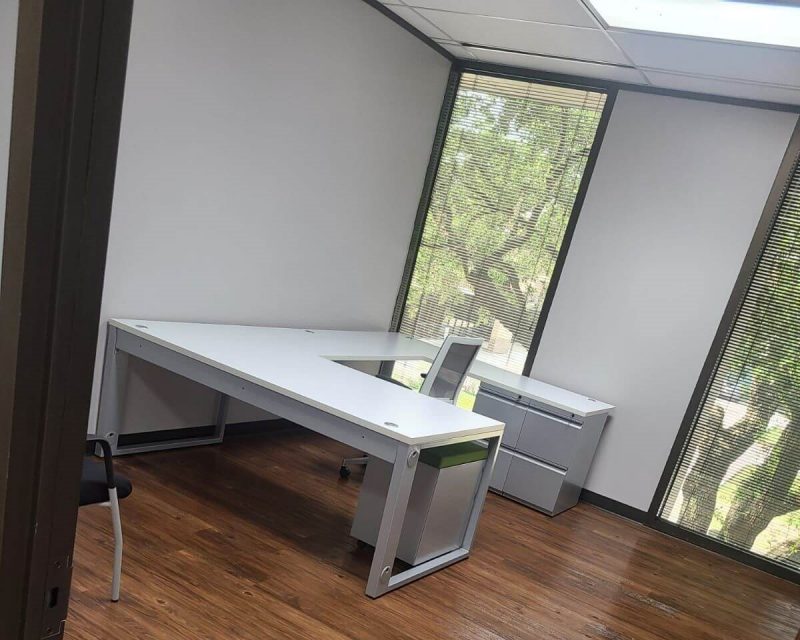 Collaborative Office Interiors Showroom
8 E Greenway Plaza #200 Houston, TX 77046
Phone: (713) 588-9086