Office Furniture in Conroe
Get High-Quality Office Furniture in Conroe, TX
A look back through recent decades reveals a significant change in office design philosophy and trends. No longer do you see workplaces filled with drab and sterile furniture or layouts designed to isolate workers. When it's time to update your company's work environment, keep up with the times with modern office furniture for your Conroe, TX company from Collaborative Office Interiors.
The team at COI understands what it takes to create an office environment that appeals to today's young and talented professionals. We also know that every company is unique, with its own culture and personality. We can help you create a work environment that meets your vision while making it a welcoming and enticing space for current employees and recruits. We have the office furniture Houston solutions you need to provide a workplace conducive to collaboration and creativity, with all of the technological bells and whistles the top talent in younger generations desire.
On behalf of my organization we hired Collaborative Office Interiors with purchasing cubicles and the experience was amazing. We worked with Dustin and he was incredibly attentive and devoted to giving us a great service. He was very determined to give us great customer service in which he succeeded. We are in love with our new cubicles and everyone compliments how great they look. I look forward to working Collaborative Office Interiors again.
These folks are top notch. The customer service provided by Dustin Lane left a lasting impression on me. They work with every budget, and went out of their way to accommodate my many requests, timelines, etc! They even have a design team that make recommendations for your space free of charge. And they offered to deliver temporary furniture in the event the custom pieces didn't arrive in time. Highly recommend!
Find the Right Office Furniture in Conroe, TX for Your Business's Needs
There was a time when the only place you'd see innovative and trendy office designs was in niche markets such as architectural firms. Those days have passed, and these trends are now commonplace. Businesses that want to keep up with the times know that they need to be bold in designing the workspace with modern office furniture that is bright, comfortable, and user-friendly.
Today's workforce knows exactly what they want in their environment, and by giving it to them, you create a place where innovation, productivity, and creativity reign. The key to a happier and more satisfied staff is to offer flexibility along with functionality. Utilize cubicles in your Conroe business in a way that encourages collaboration while also allowing for some privacy. When you design an appealing ecosystem, your team is likely to be more productive and more satisfied with their jobs, leading to positive company culture and lower turnover rates.
Explore the Benefits of Working With Collaborative Office Interiors Office Systems
When you work with Collaborative Office Interiors, you get an office design partner. We provide you with much more than high-quality, trendy office furniture. Our superior customer services extend beyond answering your questions and completing a sales transaction. We are a full-service office furniture company in Conroe, TX, offering benefits such as:
Space planning and design: Are you having difficulty conveying your vision into a solid strategy? We get it. Designing a new office space can be challenging; that's why we offer free space planning and design, no strings attached.
Office furniture rentals: Furnishing an office space can put a serious dent in your budget. When you don't want to take on the costs of purchasing new or refurbished office furniture in Conroe, you have the option to rent, whether you need to furnish your entire workplace or you only need a single desk.
Professional installation: Often, the delivery and installation stages are more stressful than any other part of the process! Let Collaborative Office Interiors' team ease your worries with our white-glove, professional installation services.
Installation project management: When you need more than the basics from delivery and installation services, we're happy to help. Our office furniture installation project management services include planning and coordinating the process to reduce employee downtime.
Collaborative Office Interiors' team is here to help you throughout your office design process. We're more than an office furniture in Conroe, TX store; we provide solutions for all of your workplace design needs.
What Else Does Your Project Need?
What Else Does Your Project Need?
Create an Inviting Office Space With Collaborative Office Interiors
Whether you are designing a space from scratch, relocating your office, or remodeling your current room, we've got the solutions for you. Our products and services are top-notch. You'll find everything you need in one spot to create an inviting workplace for your team. Explore our extensive catalog, and if you need help finding what works for you, our designers are happy to assist.
Start the Process With a Free Consultation
At Collaborative Office Interiors, our goal is to help you create a work environment that works for you and your employees. Our office furniture store in Conroe is your solution for a seamless and stress-free office design process. Contact us at (713)701-5332 or online to find out what we can do for you.
Let's Get Started…

Request a Consultation
Let us help you create the perfect office for your team!
At COI, we respect our clients' time – that means we won't beat around the bush just to provide basic pricing information. We have created a simple yet powerful calculator that not only provides you what you need to talk to your team about potential expenses for an office renovation or a move in. Find out what office furniture fits your needs with our tool:
Gives you an easy ballpark number that can kickstart a conversation

Requires absolutely NO commitment

Only takes seconds but can save you tons of time
Office Furniture
Conroe
FAQ's
Do You Have a Showroom?
John Ofield
2021-02-10T22:50:03-05:00
Yes, 8 Greenway Plaza, Suite 200, Houston, TX 77046. We deliver fast and reliable end-to-end solutions whether it's for 100 or 1,000.
How Do I Know I'm Choosing The Right Furniture?
John Ofield
2021-02-10T22:50:02-05:00
COI understands that designing an office space can be an overwhelming task. But you can rest assured, our space planning experts focus on the work space, layout, flow and your overall goals, leaving you time to focus on your business. We evaluate your office space to determine the optimal office furniture products.
Do You Offer Financing?
John Ofield
2021-02-10T22:50:02-05:00
We've got you covered with financing plans that will cover up to $1.5 million with easy payment terms ranging from 36 to 84 months.
Find out fast if you qualify with simple documentation and a decision within one business day.
COI is the only office furniture dealer in Houston specializing in contract lite projects that break the norms of inflexible contract furniture. Our talented office furniture partners strive to bring well-designed furniture to as many people as possible.
You can find Houston's well-designed modern executive desks at our showroom at 8 Greenway Plaza, Suite 200, Houston, TX 77046. We deliver fast and reliable end-to-end solutions whether it's for 100 or 1,000. Each modern executive desk we carry is designed to be on-trend, adapt and inspire. Try our budget calculator for a quick cost estimate of your project.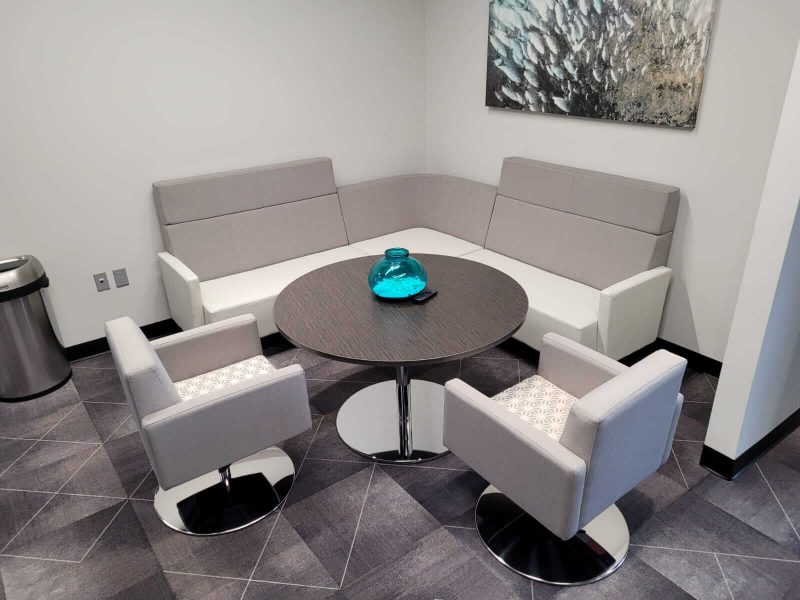 Collaborative Office Interiors Showroom
8 E Greenway Plaza #200 Houston, TX 77046
Phone: (713) 588-9086