Modern Office Furniture Trends in 2022!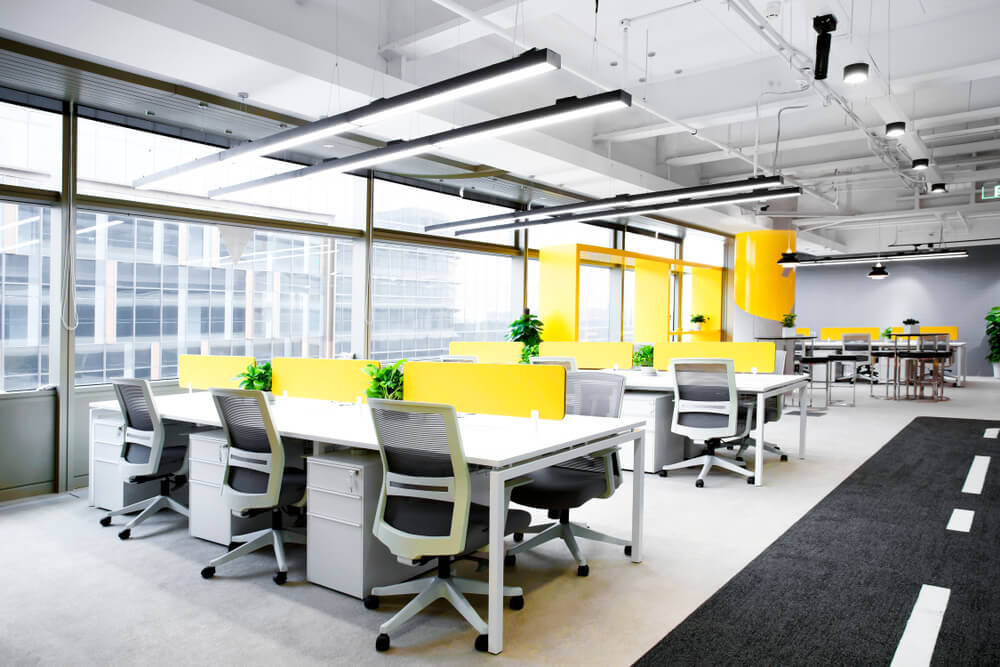 The COVID-19 pandemic has significantly impacted business processes, including office design. Comfort, efficiency, and functionality are at the forefront of office design in 2022. Most companies attempt to stay inventive to ensure workplace safety while upholding the organizational culture and fostering overall staff well-being.
Companies, without a doubt, find it difficult to adjust to changing top office design trends. Luckily, Collaborative Office Interiors can help with any style of office design. Our company is Houston's sole modern office furniture dealership, and we're here to help you take advantage of 2022 office design trends.
Adapting Your Office For 2022
Collaborative Office Interiors ensures that your company's productivity, efficiency, and employee well-being adapt to evolving workplace trends. We've compiled the most crucial changing trends for 2022 to help businesses remain updated with modern office furniture. Even though some of these trends were created with the pandemic in mind, most businesses are refocusing on sustainability solutions, comfortable environments, and productivity-enhancing digital technology. Here are five modern office design trends that will transform your company in 2022.
Sustainable Office Design
Every firm prioritizes sustainability, and workplace designs are no exception. Organizations are continuously looking for techniques to make their offices more sustainable by using eco-friendly materials, which has greatly impacted design trends.
We take sustainability very important at Collaborative Office Interiors. Maintaining a healthy environment is a primary concern for us since we recognize that it begins with the procurement procedures, not just the number of recyclables you have in your offices. As a result, we are committed to incorporating the carbon-neutral initiative into all of our items.
In addition to sustainable materials, a healthy environment should also focus on energy efficiency. You can utilize natural light, incorporate high-efficiency systems, switch to LED lighting, or repurpose furniture. With these practices in place, your company will be more energy-efficient and productive.
Flexible Working Spaces
With the increasing uncertainty in today's business world, companies have no option but to adopt flexible working arrangements to attract and retain top talents in the labor market. Every employee wants options; they don't want to feel trapped in a working space. Hence, it's a perfect time to start thinking about how to invest in trends that support innovative practices in 2022. Consider integrating café sections, bookable open workspaces with modern-shaped desks, and casual areas with coaches for your staff to work in.
A flexible workspace tries to provide your employees with a variety of choices. It provides them with numerous work environments depending on their job type. Additionally, not every employee works best at a dedicated workstation; others prefer to work in a coffee house atmosphere. With modern office furniture design, you may give your staff greater control over their performance and boost their motivation.
Well-being and Human-Centric Design
The pandemic's emergence affected people's lives, with many adopting more balanced lifestyles to help them improve their mental well-being. While it drastically impacted the business world, employers and the office design industry could understand the relevance of workers' well-being and health to the profitability and efficiency of their companies. Therefore, organizations should consider offering mental health workshops, yoga sessions, and well-being spaces to guarantee that their offices are human-centric and forward-thinking.
At Collaborative Office Interiors, we can assist you in designing your workstation to include all the necessary Anti-Covid safety mechanisms, such as hand cleaning units, flow management, and integrated social distancing. Employees' workplace demands are increasing with the uncertainty brought on by nature. However, with our modern office furniture design, you can give them the better space they need.
Technologies and Smart Offices
Office dynamics are rapidly developing with the new workspace featuring a permanent deck area, private cubicles, and a variety of AV meetings and data integration. These features aim at supporting virtual collaboration and allowing employees to remain connected despite the physical location.
With the digital platform driving a lot of change, smart buildings are not only capable of gathering data but also of sharing it to promote better insight into how different areas are used. It enables you to maintain safety in your organization.
This powerful office design tool comes with a set of benefits. For instance, it can use digital sensors to monitor and adjust your organization's natural light levels, occupancy, and air quality. You can also use desk booking apps to keep people at bay by guaranteeing that only one employee touches a specific desk daily.
Connectivity and Community
Since the onset of the pandemic, employers and staff have understood that the workplace is more than just a place to work; it is also a destination. Most employees intend to return to offices primarily for social reasons, specifically to meet, socialize, and connect with friends. With this in mind, the office design industry recognizes organizations' need to design and set up their offices with less desk space and more space for collaboration and team-building activities.
Collaboration does not happen by itself in an organization; rather, it is the role of the corporation to foster a collaborative environment. It can be achieved mostly through culture, creative office design, and technical tools. Always keep in mind that your office has a significant impact on how your company functions. Right from the design to the flow of each space, it is vital to create the tone for your team to be efficient and productive.
At Collaborative Office Interiors, we have a team of experts who can help provide a physical space for your employees. Our furniture entails modern benching and communal tables that allow for the free flow of ideas, while collaborative seating allows your team to work successfully together.
Find the Best Modern Office Furniture in Houston
Over the last two years, office design has progressed, with most firms opting for a more sustainable, comfortable, and flexible workspace. Our team at Collaborative Office Interiors is here to help you build a physical and collaborative working environment for your employees. Our top priority is to help you realize your vision and keep it updated with the current trends. Contact us to learn more about our office and furniture services in Houston, TX.
Photo Credit: Jenson