Are you Earning the Commute?
For generations, we have understood that attractive, practical design is essential in our homes and the stores, restaurants, and other businesses that provide us with goods and services. And now, it's time to apply those same principles to the spaces in which we work.
In our post-pandemic world, employees are being asked to return to the office after months (or even years) of working remotely. Understandably, many people are reluctant to return to a physical, on-site workplace, regardless of their dedication to their jobs.
For employers, this means that it is more important than ever to create engaging, positive workspaces that workers actually want to return to – in other words, employers need to earn the commute.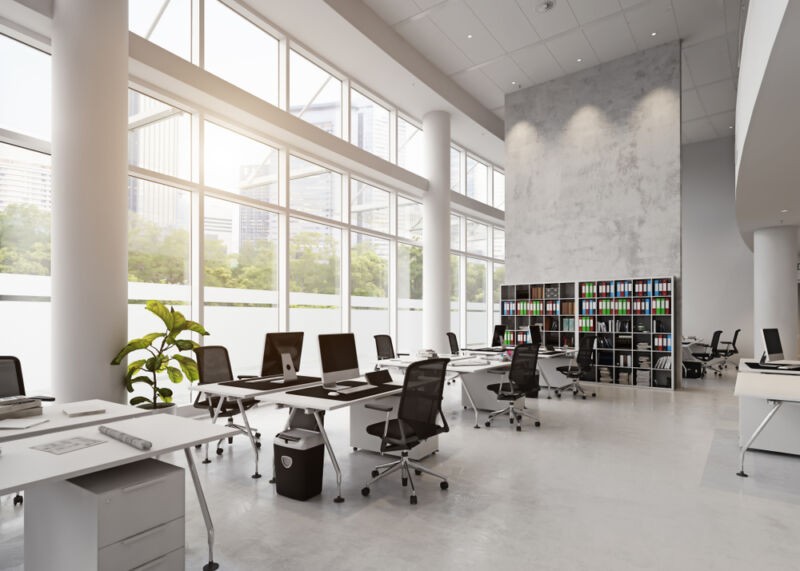 Houston Office Furniture Design Attracts Talent
A recent study showed that more than 40% of the global workforce would consider switching jobs within the next year, and 55% of those individuals said that the physical work environment would weigh into their decisions. Although workspace design might not be the only factor in employee retention, it's become something that workers value more and more.
How your office looks, feels, and functions for employees affects their day-to-day working experiences.
Some of the ways that a successful workplace design can impact employees and your business include:
Supporting a collaborative culture

Allowing for optimal productivity

Offering flexibility for various working styles/needs

Representing an interest in and appreciation for employees' wants and needs

Nurturing a spirit of innovation

Reducing absenteeism
How to Create a Commute-Worthy Office
From lighting and temperature to furniture and layout, there are many things to remember when designing your office space. But with the right approach, you can create a workspace that your employees enjoy, fostering a positive culture and supporting engagement, productivity, and overall morale.
Let's take a closer look at some important considerations for creating an office worth the commute.
Prioritize Comfort
Ergonomic office chairs and furniture are not just a trend but a foundational component of comfortable, employee-centered office space. Even the most dedicated of employees will struggle to work in a space where they are physically uncomfortable.
Invest in high-quality modern office chairs and commercial office desks to allow workers to tailor their working area according to their physical needs. Your employees will be able to focus far better – and be much more productive – if they aren't battling aching backs or strained necks.
Using Commercial Office Furniture to Support Various Work Modes
Generally, we move through four key work modes throughout a workday:
Focus

Collaborate

Learn

Socialize
There should be clear "zones" for each mode so that workers can select the specific environment that best suits their current mode. It can be extremely frustrating when individuals attempting to be in "focus mode" are in a space that overlaps with those in "collaborate" or "socialize" mode.
So, how do you situate the office space to ensure that all these modes can coexist harmoniously? Depending on your business structure and needs, you can aim to balance personal workstations with spaces such as:
Smaller spaces providing visual privacy and sound barriers, where one or two people can work or have a confidential conversation

Areas where three to four people can have a quick, on-the-fly get-together without disrupting others, featuring some level of acoustic and visual separation

A team meeting space that is equipped with the necessary technology for regular collaborations

Larger conference spaces for company-wide meetings and assemblies, incorporating commercial office furniture both practical elements (a large table with swivel chairs) and decorative touches (comfortable lounge furniture)

Community spaces that are primarily intended for socialization, such as the employee break room, a lounge room, or even an outdoor area
Include Office Furniture Features for Improved Health and Safety
A healthy, clean office is the bare minimum, but there are certain elements you can incorporate that support workers' health and safety even more. For example, air purification systems can provide the following:
Cleaner.

Fresher air.

Consistently circulating the air to minimize staleness and stuffiness.

Other negative effects of working in an enclosed space.
Choosing furniture that can stand up to regular cleaning and sanitization is also important, particularly in high-traffic zones. For example, your employee break room should use tables and chairs that can be wiped down without damage.
Tailor your Office Furniture to Suit Specific Company Needs
Every business is unique in how it operates and what it needs in an effective workspace. So, generic designs often fall short of the mark. Instead, envision a space that flawlessly fits your worker's needs, your company's culture, and your business operations.
For example, your office design might include the following:
Narrative media tables

where small groups can discuss visual projects

Soundproof partitions wall

systems to provide private meeting rooms

A stylish

reception/waiting area

to make a good first impression on clients

Meeting tables with a writable surface for jotting down ideas

Cocoon-style

work pods

for solo work sessions or one-on-one collaboration
One of the best ways to achieve this vital goal is to work with a professional office design professional. Together, you can pinpoint top design priorities and determine how to address those needs in a workspace design effectively.

Elevate Your Workplace with Collaborative Office Solutions
The idea that the office environment is important for employee morale and talent retention isn't new, but effective workplace design has become increasingly critical in recent years. When you consider how much of an employee's day is spent at the office – often even more time than at home – the value of creating a welcoming, comfortable, and functional space is clear.
Collaborative Office Interiors is a leading provider of workplace design and Houston Office Furniture, redefining how employers plan and furnish their office spaces. We offer a comprehensive selection of services that make it simple to develop and execute an office design that embodies both form and function, specifically tailored to suit your business needs, budget, company culture, and other key aspects. Whether you are searching for office furniture for sale, are interested in leasing or renting office furniture, or require full-scale professional installation, our team can help.
Learn more about how to design an office that makes employees' commute to work well worth it. Contact Collaborative Office Interiors to get started.
Photo Credits: ImageFlow / Zastolskiy Victor / luchunyu
Related Images: