The Advantages of Comtemporary Office Furniture
Barely a generation past, people went to work, sat at their desk working until their shift was over, then they drove home. The lines of distinction between home and work were clear. Also clear was the layout of the average office: receptionists at the front desk, junior employees in the cubicles, and management had the private offices.
Now, the way businesses look and operate is quite different. Offices are less hierarchical. Employees find themselves as a jack of all trades. Productivity and efficiency are higher than ever. Freelancing and contract work are more common. Work is progressively collaborative. And telecommuting, which allows an employee to work from anywhere (currently only on earth), is more practical than ever.
There are still, however, many benefits to working together in an office. To keep up, businesses are rushing to employ new technologies and smart office elements to encourage high employee morale and productivity. However, one key factor is often neglected. Your workspace needs to match your workflow to maximize your potential. In a modern office, the right furniture is essential to the perpetual flow of your business.
The Rise of Contemporary Office Furniture
In the past, furniture was usually dark wood having an imposing appearance and weighed a ton. Over time, heavy wood has been replaced by lighter, more practical furniture. With the availability of different styles and colors, contemporary office furniture has become a natural choice for companies shopping for new office furniture.
In place of the heavy metal or wood furniture from the past, offices now want lightweight, ergonomic, aesthetically pleasing furniture. Versatile furniture that isn't burdensome if you decide to move it, at half of the cost. Contemporary office furniture checks all the boxes.
Aesthetics of Contemporary Office Furniture
You likely already know the furniture and decor in an office will influence the client's perception of a company. First impressions are vital, and impressive office design will help give that positive first impression.
Today, contemporary office furniture does not refer exclusively to sleek metals and slim design but are available in a variety of colors and materials. Current designs can now include exciting colors to continue a design theme or to contrast appropriately. The range of materials can make office chairs more visually stimulating and personal, increasing comfort while providing a customized aesthetic stamp.
Some organizations may feel it is inconvenient to switch from their traditional furniture to a contemporary style. As businesses evolve, many contemporary office furniture styles are becoming essential fixtures for attracting talent. Below are some other great benefits of contemporary office furniture
Comfort and Ergonomics of Contemporary Office Furniture
As stated above, office furniture has evolved from solid traditional designs to embrace higher degrees of comfort. Research shows that more comfortable workers perform at a greater level, increasing productivity. Moreover, pleasantly plush conference seats assist in establishing a favorable first impression on prospective clients.
Comfort is king concerning furniture and there are several advantages to contemporary office furniture. Fortunately, contemporary furniture offers unmatched comfort. Thanks to smooth and soft materials, and state of the art design, contemporary office furniture is built for comfort and ergonomics.
When your employees are comfortable (avoiding strain from poor ergonomics), they can focus more on what matters. When you have ergonomic office furniture, your employees will be more productive and experience a higher degree of wellness (less sick leave).
Supports Proper Posture
Contemporary office furniture has the proper ergonomics to provide native support for the curves of the human body. Unlike traditional furniture, contemporary chairs and desks give way to a body's natural alignment offering a level of support designed to reduce muscle pains and strains. Office furniture that properly aligns with your spine and supports proper posture will keep you and your employees healthy.
Reduces Neck and Back Problems
The chief complaint from office workers around the world is neck and back problems that stem from work-related injuries. Most of these injuries arise over long periods with constant neglect of proper support for the body. Regular exercise and stretching help reduce these problems, but they only treat the symptoms not the cause of the problem. Contemporary office furniture can answer the cause of neck and back problems providing your employees with immediate pain relief for both muscles and joints.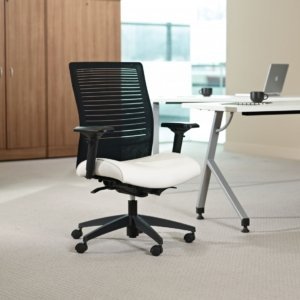 The pillar of any office is its furniture, where your employees spend most of their time. If your workstations are comfortable and engaging, your employees will show a better, more enthusiastic performance. An inviting working environment coupled with convenient and comfortable contemporary office furniture dramatically affects the way your employees will feel, act, and work. Poor, out-of-date office fixtures risk the chance of harming your good image in the eyes of your employees as well as prospective clients who visit.
Versatility of Contemporary Office Furniture
Aside from being strikingly stylish, Contemporary furniture is also surprisingly versatile. Many fashion-conscious people prefer contemporary office furniture to traditional furniture for the simple fact it offers more variety. Contemporary office furniture comes in various sizes, shapes, and colors. The numerous designs enable you to fine-tune the brand of your office and personalize your workspace.
Due to variety and versatility, contemporary furniture provides an exceptional opportunity to choose the appropriate furniture for your office. Choosing office furniture with the best shape makes it effortless to arrange the furniture according to the dimensions of your office.
Durability of Contemporary Office Furniture
Contemporary Office Furniture is gracefully designed with functionality being a priority. Because of this, you will notice that contemporary furniture is made from highly durable materials. Unlike traditional office furniture made from bulky materials,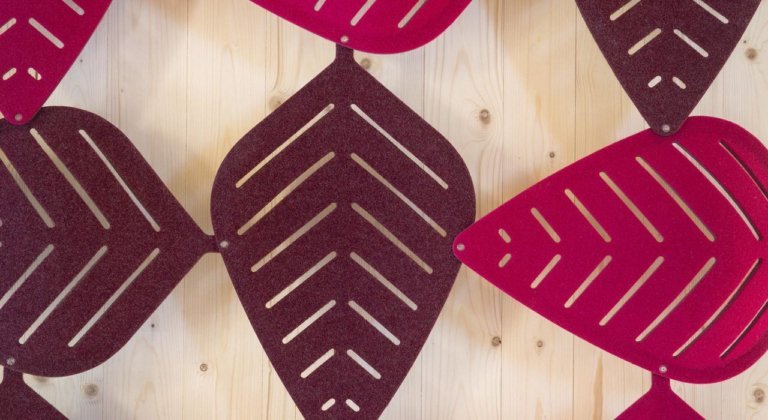 contemporary furniture is designed built with light yet sturdy materials, making it easy to move and rearrange while standing up to significant use and even mild abuse.
The Simplicity of Contemporary Office Furniture
Not only will your clients and employees feel happier in the workspace, but you also. The design of your office and furnishings will impact a potential client's reception of your company, so ensure it is a positive impression. Contemporary office furniture conveys forward-thinking and competence while keeping your employees healthy and happy.