What Is Open Concept Office Seating?
In the open concept office, seating is all-important. The right seating encourages good posture and good overall health, supporting improved productivity and employee comfort. And when your employees are comfortable, they are happy. Happy employees tend to stay in their jobs longer, ensuring your company continues to grow and thrive well into the future.
Office chair ergonomics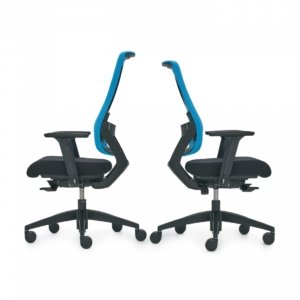 Ergonomics in office seating is more than just a trend; it's a way for you to show your teams how much they are valued within the organization.
Ergonomic seating has been proven to encourage better health, reducing back pain and other musculoskeletal dysfunction caused by prolonged sitting.
Ergonomic office chairs adapt to the physical structure of the body. They can be raised or lowered and adjusted to support your workers in a healthful posture. They reduce the pain and discomfort associated with sitting for long periods, helping to eliminate sick days and, generally, making tasks easier and more enjoyable.
Active office seating
An open concept office is an active environment. From the reception area to the boardroom, open concept office seating helps to support productivity, comfort, and style. Collaborative seating arrangements encourage innovation, while your reception area gives your visitors and VIPs a positive first impression.
Even your frontline reception staff will love coming to work when they know they will be ensconced in style and comfort, and the happier they are, the more successful your company is going to be. Custom reception desks are not only a great way to show off your aesthetic sense, but they also show how much you value your visitors' comfort.
No matter why they are visiting, your clients will be content to sit back, relax, and enjoy your open concept office seating. They might even make excuses to come back and that's when you know you've got a winner.
If you would like to learn more about open concept office seating and how we can help, reach out today.
Related Images: