Open Concept Office Cubicles
Open concept office cubicles offer a hybrid approach to the open-concept office, allowing for collaboration along with a little more privacy than a typical open-concept office space might allow.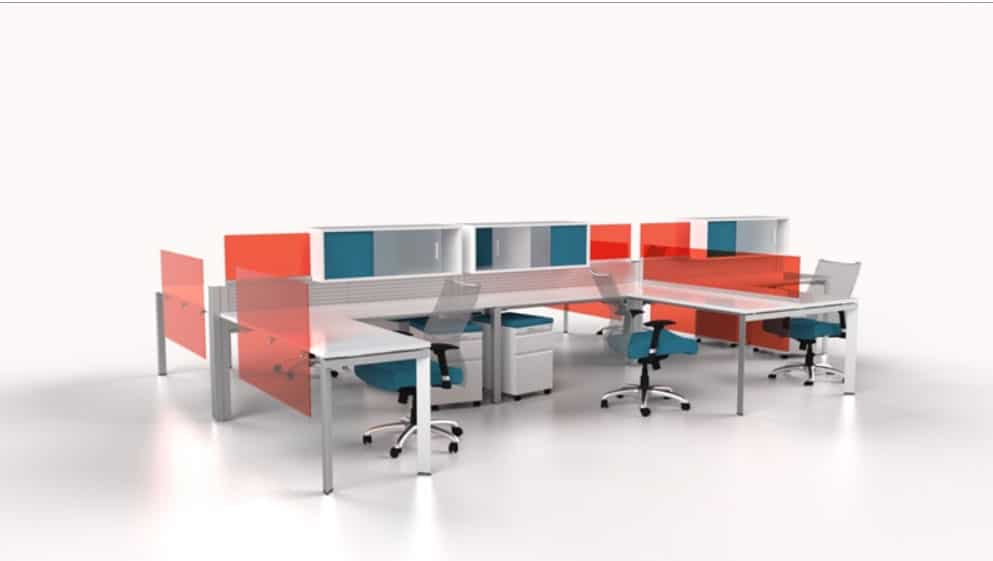 Modern cubicles are nothing like the cubicles of yesterday. It's a new take on the modern office, one that considers the volumes of research that have been done into productivity and the psychology of the modern work ethic. The conclusions of such studies have led to the current trend of providing teams with flexible, yet collaborative spaces in an effort to encourage creativity, productivity and, ultimately, job satisfaction.
The best of both worlds
If your company strives for transparency and collaboration, open concept office cubicles can support that need. By combining the best of both worlds—collaborative and quiet—teams can get productive without compromising their concentration.
Portability gives you endless options
Low profile panels are portable and adjustable, meaning that there are thousands of possible configurations in the open-concept office. If you find your initial design is not working for you or if you bring on new staff, it is a simple task to reorganize around your changing needs.
Are open-concept office cubicles right for your company?
Open concept office cubicles have several components: office benching, which includes desks and storage, and privacy screens, which provide options for office design.
Open concept office cubicles are a popular choice for call centers, reception areas, and open office spaces, as they provide employees with a functional work area while offering sound buffering. This is particularly valuable for offices located in a repurposed factory or heritage-type building, as exposed brick, glass windows, and concrete floors are highly sound-reflective and can be quite noisy.
Learn more about open concept office cubicles: set up a consultation today
Related Images: