Benching Systems Houston
Benching systems in Houston, TX are essential in a progressive office environment, super-charging your team's productivity through smart, modern aesthetics and innovative design. Today's benching systems bear little resemblance to the offices of yesterday. They provide an environment that is collaborative and intuitive, offering on-trend colors and design that help your team fly through their tasks on their way to the top.
As Houston's most dynamic office furniture provider, we know that big things come from small companies who aren't afraid to dream. You may be small, but you are disruptive. Your office benching systems should reflect those ideals. Innovative, smart, adaptive office design establishes you as a forward-thinking employer who is in step with the needs and desires of today's workforce.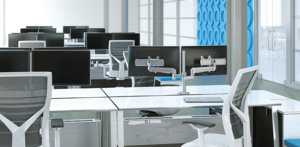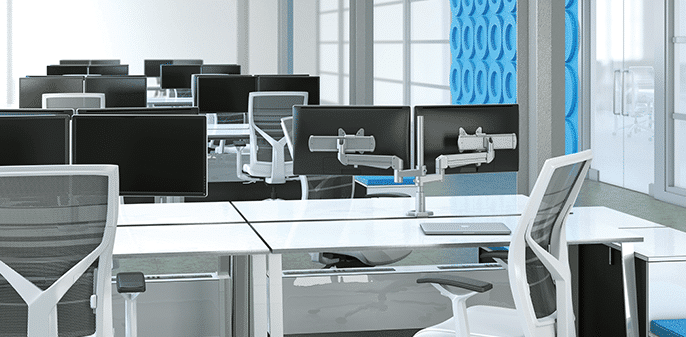 The largely millennial workforce of today is giving way to Generation Z, an age group that is technologically oriented, highly sophisticated, and focused on carving out new opportunities for the future. Modern benching systems provide up-and-coming Houston companies with office design options that blaze trails of their own, transforming your place of business into a workspace that will give the rising stars of your industry a place to thrive.
But beauty and design isn't everything – you need to stay organized and support your team with the essential tools they need. After all, they are not simply getting the job done, they are creating a movement, one that is built on your vision.
COI exists solely to support future-forward leaders with the workspace environment they need at a price that just makes sense. Take your growing business to the next level: whether you need office furniture for a small team, for 100 or for 1000, we are completely engaged in your success. Contact us today to get started or try our budget calculator!